We are big fans of LEGOLAND and have really enjoyed the LEGO film franchise since "The LEGO Movie" debuted in 2014.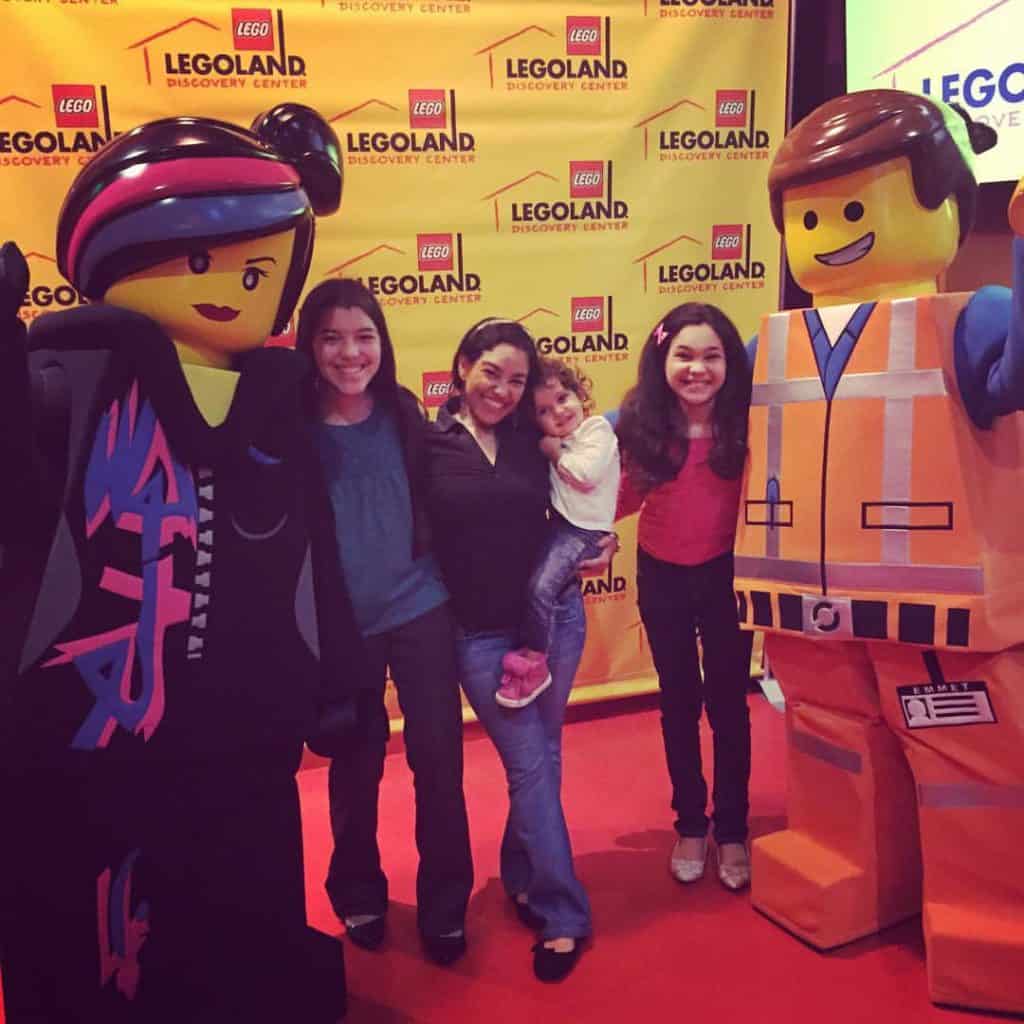 I am so grateful that we were invited to watch an early private screening of the much-anticipated sequel to the critically acclaimed, global box office phenomenon The LEGO® Movie 2: The Second Part," by our friends at Chevrolet!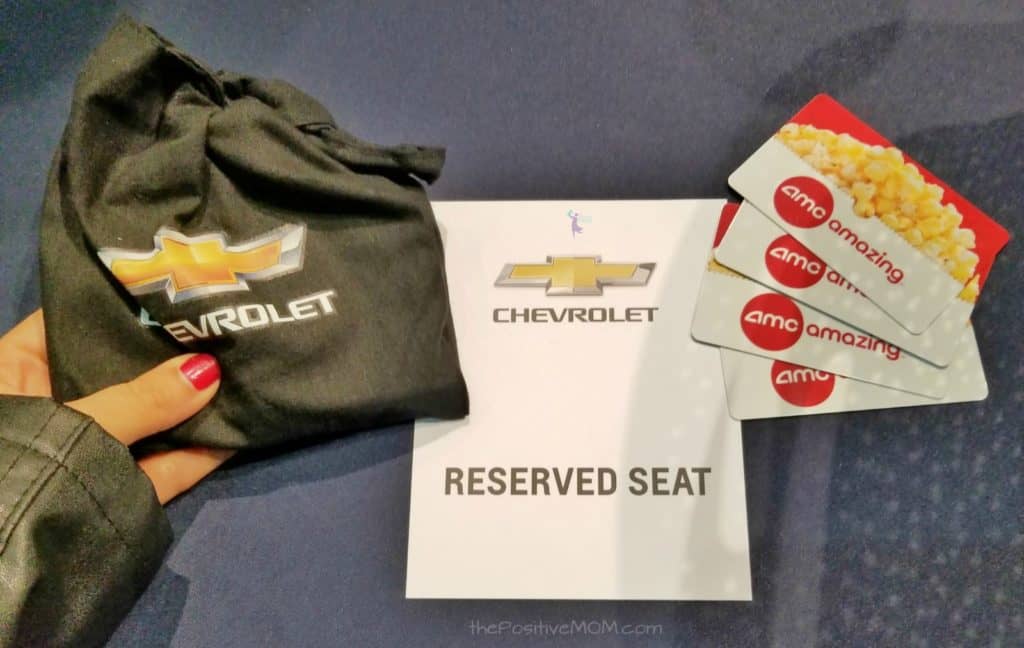 If you loved The LEGO® Movie, you will definitely love The LEGO® Movie 2: The Second Part." In The LEGO® Movie 2, we are reunited with our favorite Bricksburg heroes in an all new action-packed adventure to save their beloved city.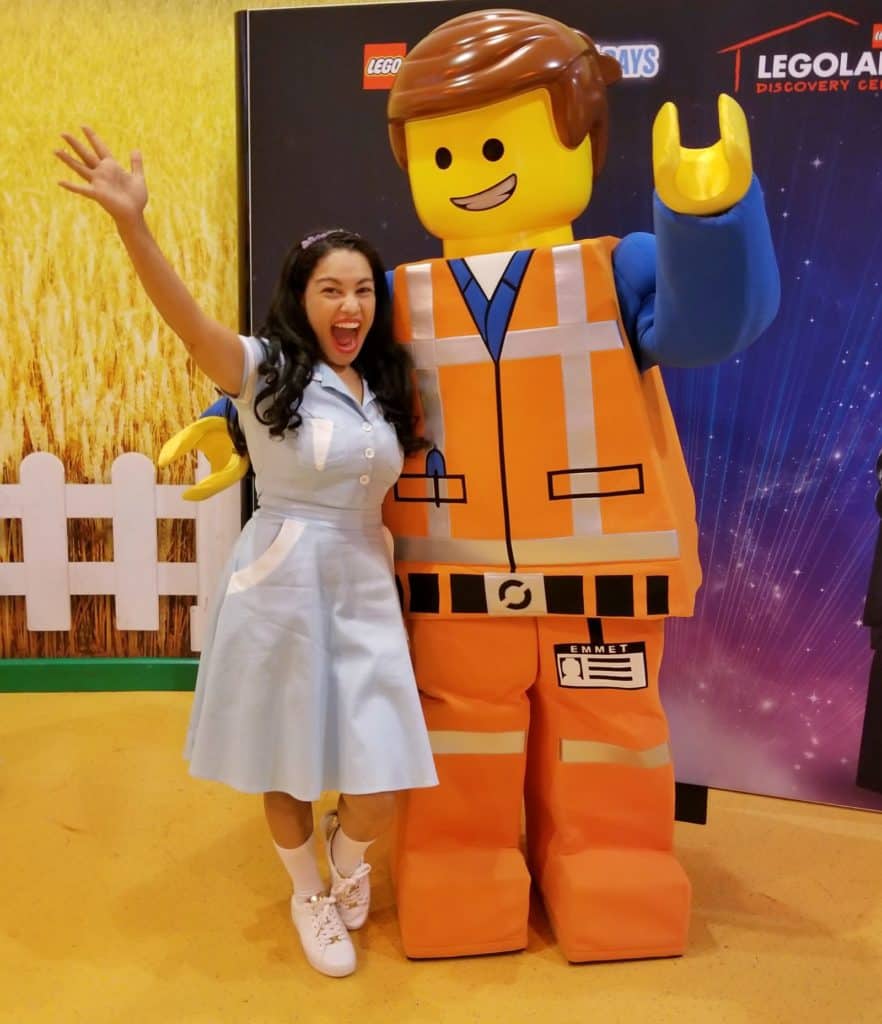 It is always fun to see the movie before it comes out. We had awesome seats reserved, gift cards for popcorn and drinks, and a LEGO® Chevy Truck activity, in honor of the life-size LEGO® Silverado from the North American International Auto Show, which was inspired by the truck's cameo in the new movie – this truck was built using more than 330,000 LEGO® bricks!
In The LEGO® Movie 2: The Second Part," it's been five years since everything was awesome and the citizens are facing a huge new threat: LEGO DUPLO® invaders from outer space, wrecking everything faster than they can rebuild.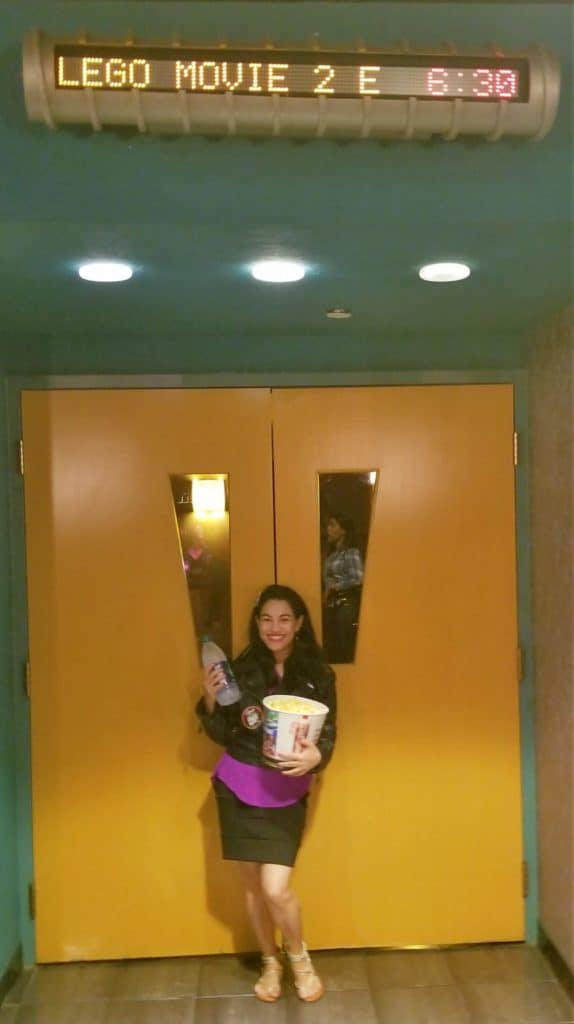 The battle to defeat the LEGO DUPLO® invaders and restore harmony to the LEGO universe will take Emmet Brickowoski (Chris Pratt), Lucy Wildstyle (Elizabeth Banks), LEGO Batman (Will Arnett) and their friends to faraway, unexplored worlds, including a strange galaxy where everything is a musical – that's my kind of galaxy right there!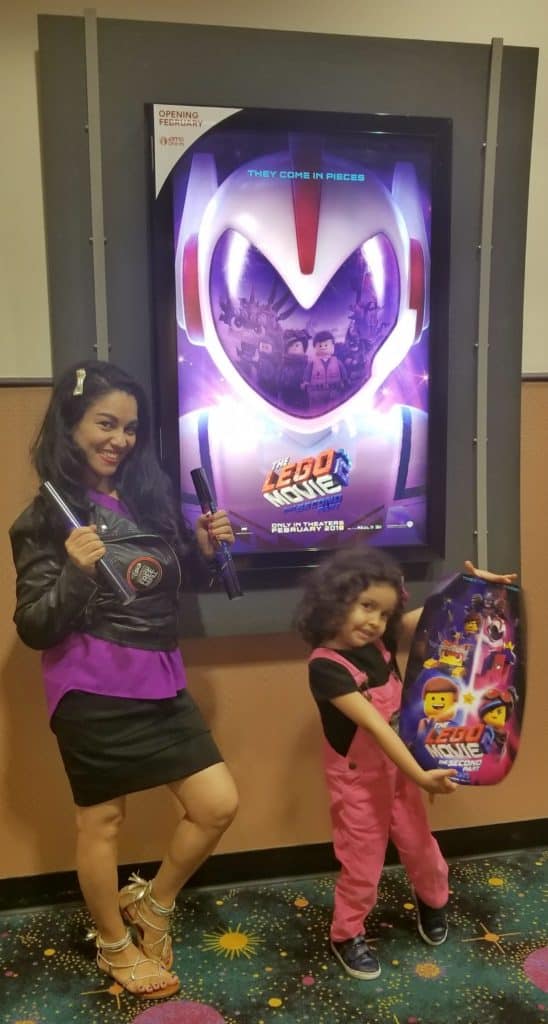 The new adventure and the new characters like General Sweet Mayhem (Stephanie Beatriz) and Queen Watevra Wa-Nabi (Tiffany Haddish) will test our Bricksburg LEGO construction toys' courage, creativity and Master Building skills, and reveal just how special they really are.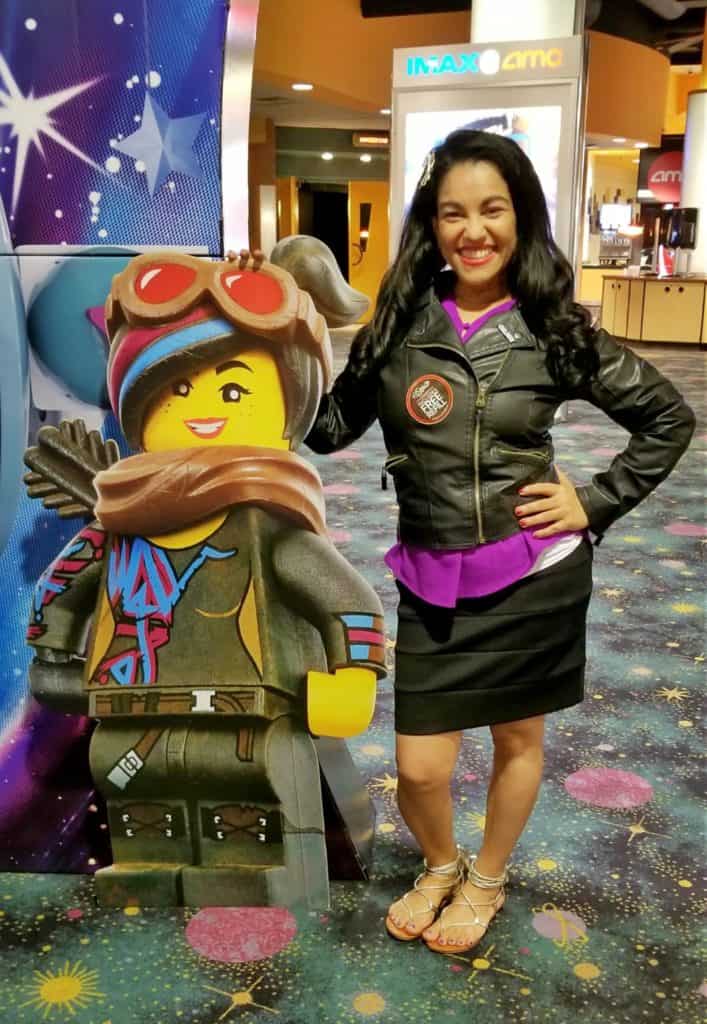 I dressed up in Lucy Wyldstlye's color and my love for her only increased in "The LEGO® Movie 2: The Second Part." I also loved that she got the recognition she deserved for doing "all the warrior stuff" in the first LEGO® Movie.
Eliana has been saying "Oh, my goshness," and I just recently realized she was quoting the LEGO® Movie 2: The Second Part, so I decided to put together a list of my favorite quotes and lessons from the film.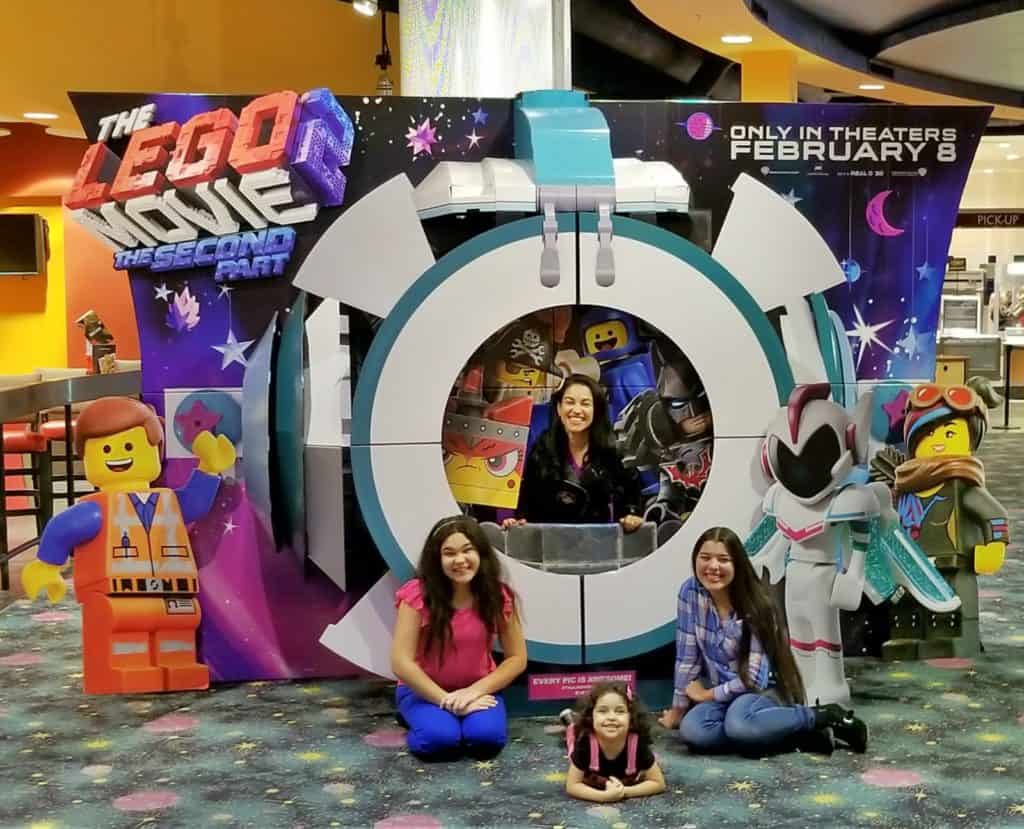 The first LEGO Movie gave us some EPIC motivational quotes, and here are my 3 favorites:
Don't worry about what the others are doing. You must embrace what is special about you. ~ Vitruvius

You are the most talented, most interesting and most extraordinary person in the universe. And you are capable of amazing things. ~ Emmet

Stay positive! ~ Uni-Kitty
And of course, who can ever forget the essence of the theme song: 
Everything is awesome.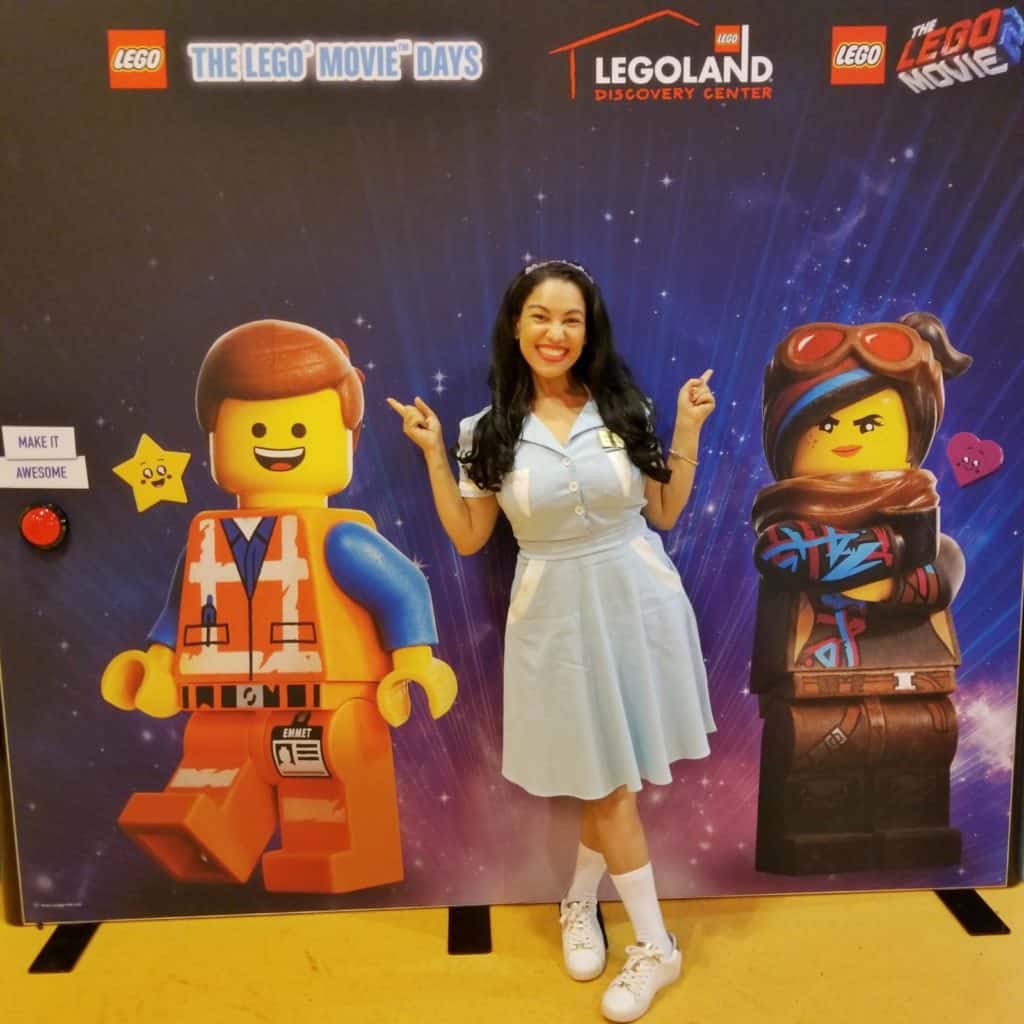 Now let's explore my favorite quotes and life lessons from The LEGO® Movie 2: The Second Part. If you haven't seen the film yet, you may want to save my quote list for later to avoid mild spoilers.
This new life has toughened and hardened us all. Well toughened most of us. ~ Lucy Wyldstyle
Our LEGO friends began to toughen up to survive, but Emmet Brickowski kept his sunny disposition, and his positive attitude. We must not let our circumstances change who we are. 
"Yeah, we're flawed but that's what makes us relatable." ~ Batman
Being vulnerable and sharing our flaws and struggles is a way to connect with others. Our unique weaknesses and strengths are both part of who we are. 
No one can relate to perfection and when we're all authentic, we realize we are not alone.
You've got to stop pretending everything is awesome. It isn't. ~ Lucy Wyldstyle
Being positive doesn't mean we don't recognize when something isn't working or going so well. In order to get to a better place in life or in a relationship, it is necessary to admit the truth and accept that adjustments are needed. 
Come on, we've done this before! ~ Emmet
Emmet remained cheery and positive because he had faced battles before and he could overcome them. 
When we remind ourselves of hard times and that we've been through them, we know we can achieve, accomplish, and succeed again.
Times have changed, you need to change with them. ~ Lucy Wyldstyle
Lucy Wyldstyle believed she wanted Emmet to change, to be a little tougher, to be more of a realist, but she gets a dose of "be careful what you wish for because you just might get it," and most importantly, you might not like it at all. 
We must accept and appreciate our friends as they are, no matter what the times look like- that's what true friends do!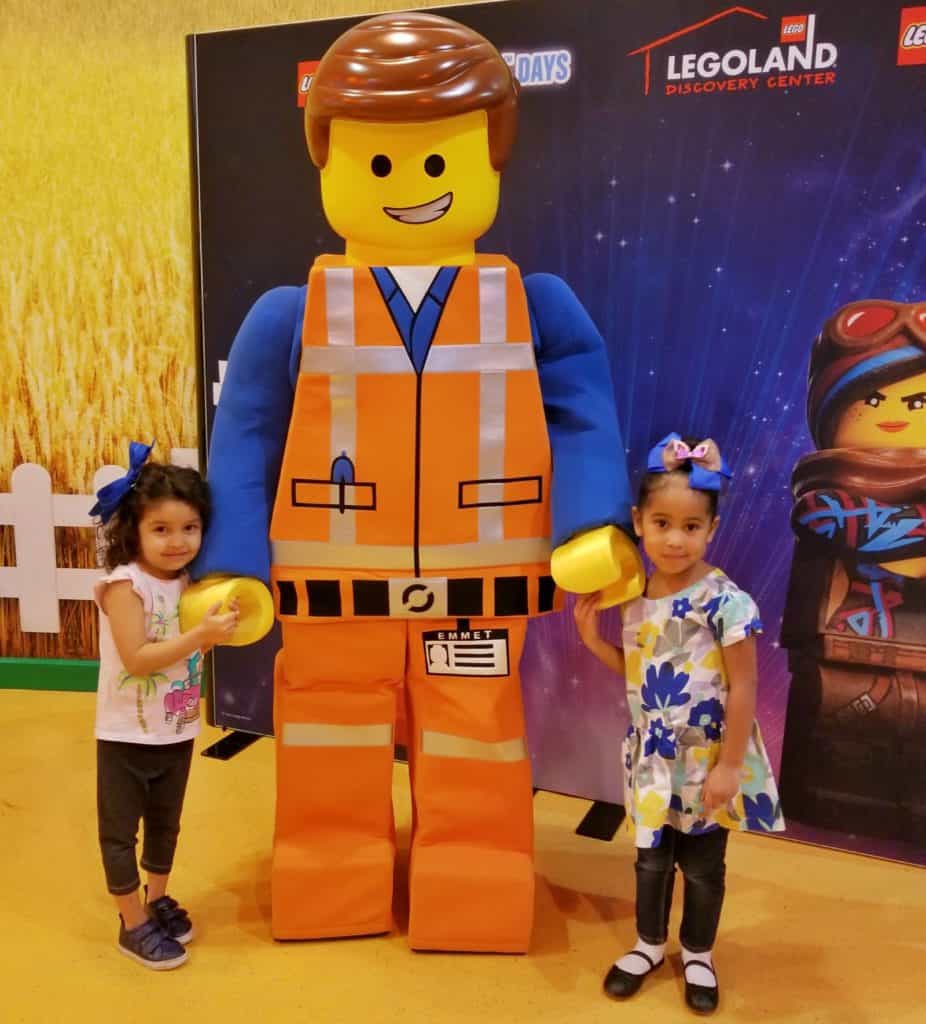 Everything was AWESOME and we are so grateful for our friends at Chevy Trucks for such a good time!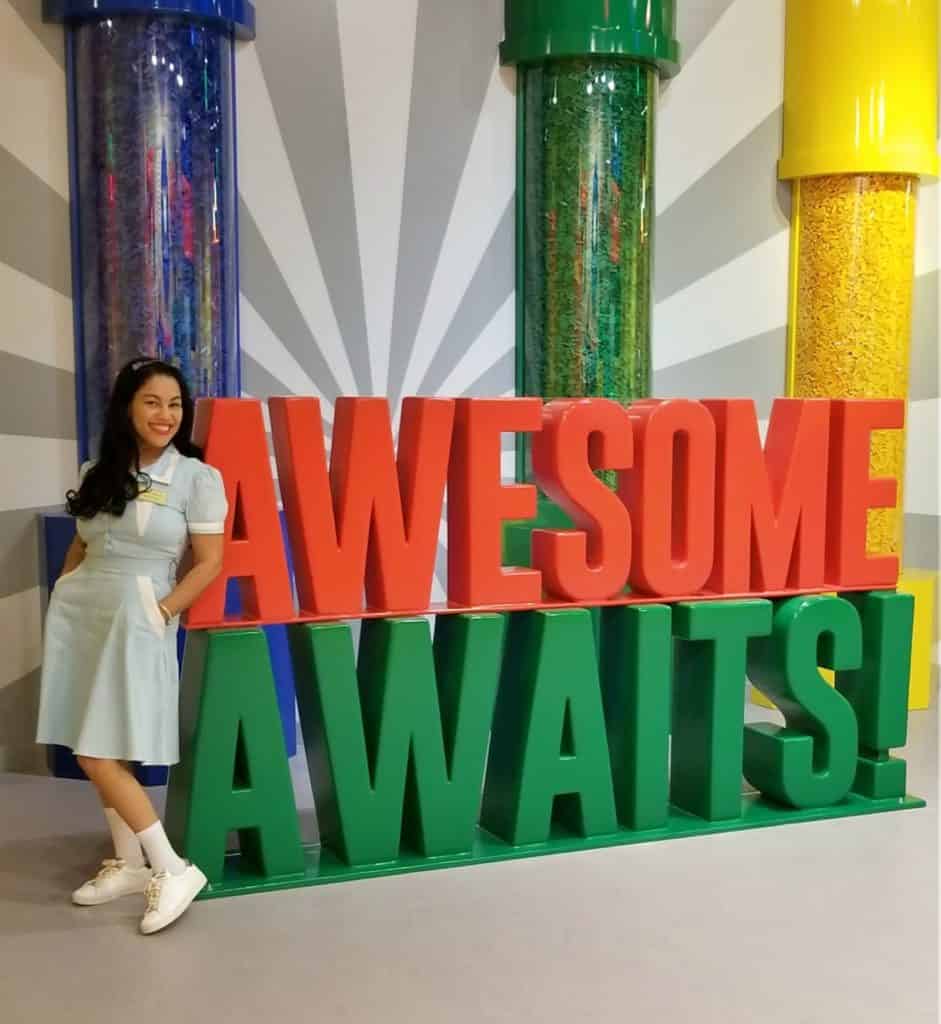 We're also grateful that LEGOLAND® Parks and LEGOLAND® Discovery Centers are celebrating "The LEGO® MOVIE 2: The Second Part" with movie-themed event days through March 30, 2019!
We love our local LEGOLAND Discovery Center – which is located inside Grapevine Mills Mall at 3000 Grapevine Mills Parkway, in Grapevine, Texas – it's the ultimate indoor LEGO playground amidst 10 LEGO build & play zones, a 4D cinema, rides and special movie-themed fun all geared for families with children ages 3 to 10.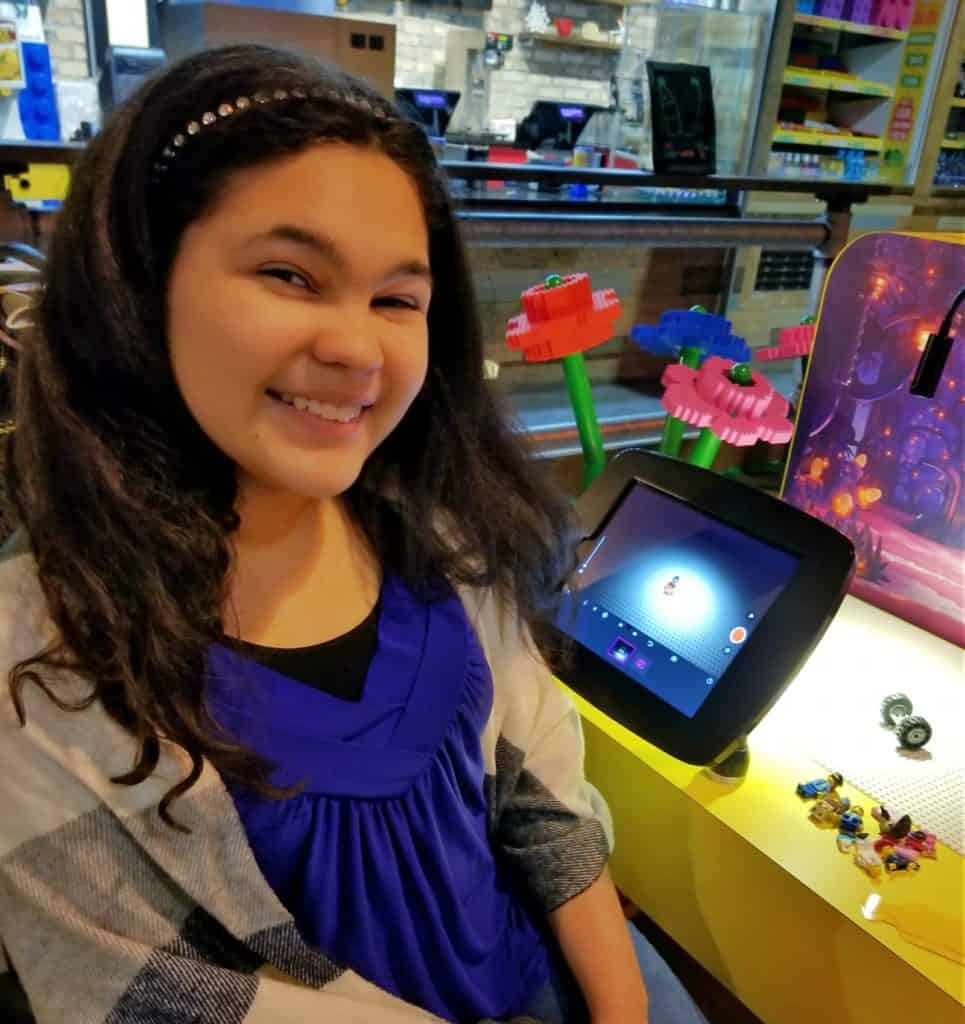 We were able to preview "The LEGO MOVIE" Days before it opened to the public and we loved the activities, which are all included with purchase of admission:
 "The LEGO Movie" Mystery Mosaic
Guests work together to help build a mystery LEGO mosaic. You can attend the next build from March 11-17.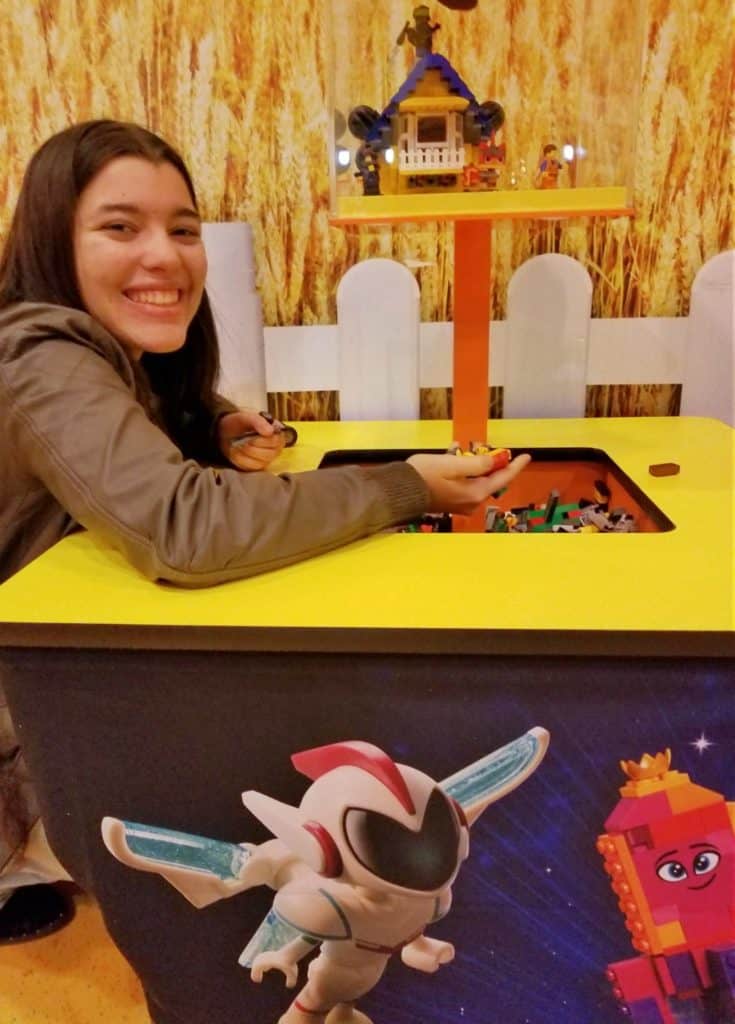 Character Meet and Greets
Meet and greets usually take place Thursdays – Sundays from 11 a.m. to 4 p.m. We loved hanging out with Emmet during our visit. We also got to see some of our dear Dallas friends and share the joy with them.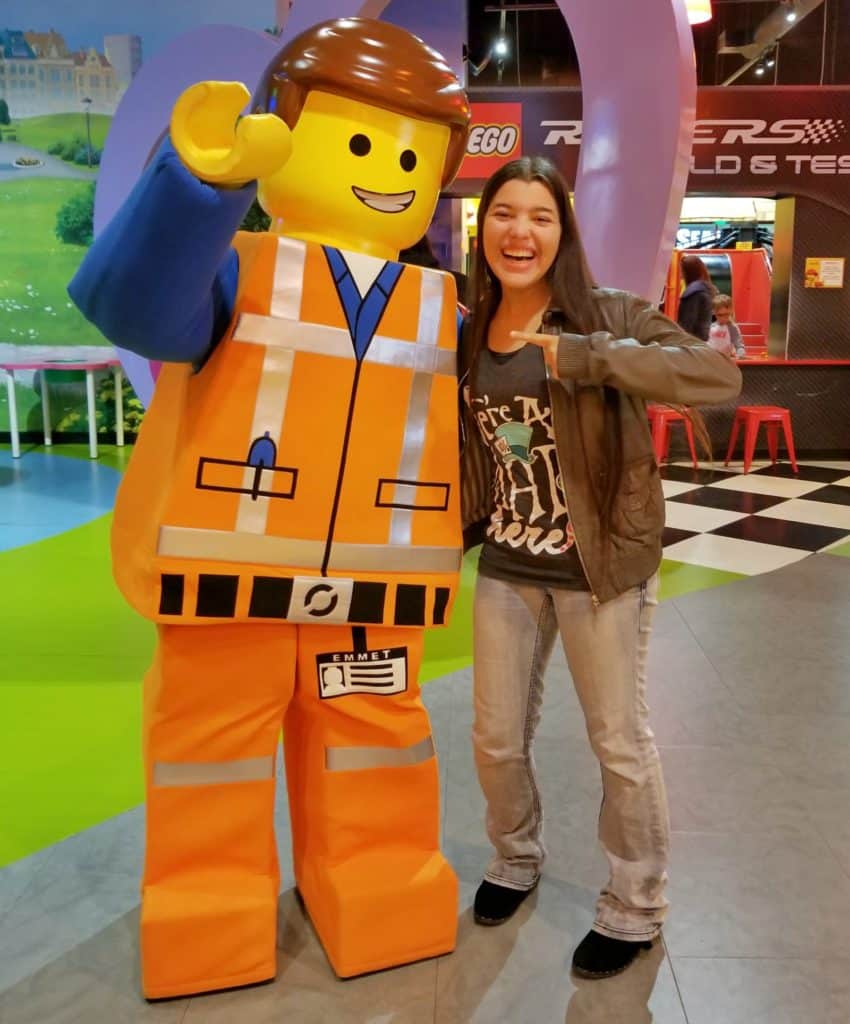 "The LEGO Movie" Scavenger Hunt
You can help Emmet find his friends Wyldstyle, MetalBeard, Unikitty and Benny in Miniland!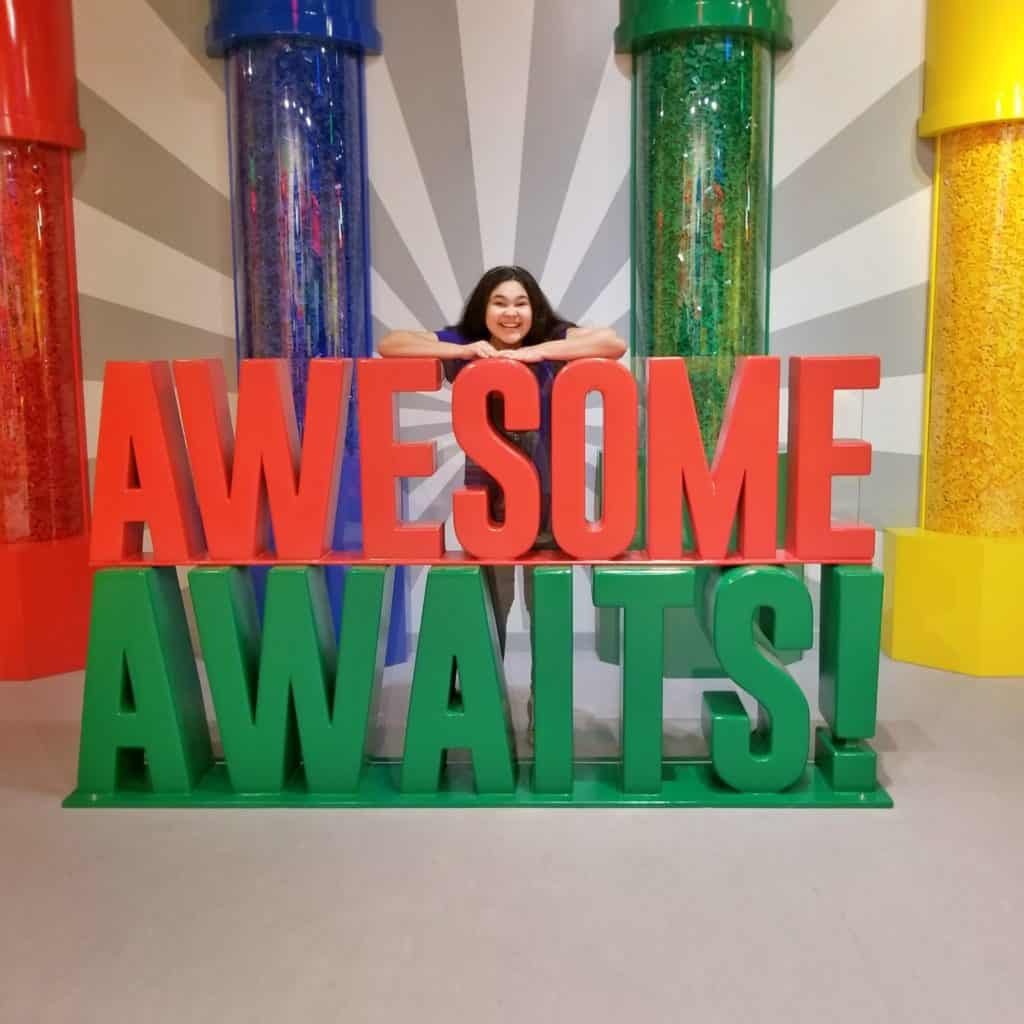 For a list of planned activities, attraction hours and ticket prices, you can visit the LEGOLAND Discovery Center Dallas/Fort Worth website. 
Which The Lego Movie 2: The Second Part movie quote is your favorite? Share the lines and lessons you loved most with us below! 

© Elayna Fernández ~ The Positive MOM